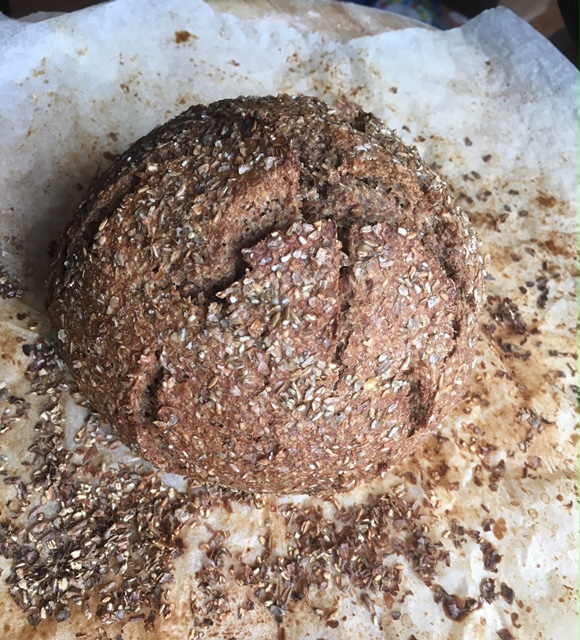 9.6 oz / 272 g rye flour
1 tsp / 5.3 g sea salt
8.2 oz / 232 g active rye sourdough culture
5.5 oz / 156 g hot water
2 Tbs/ 50 g honey
1 Tbs / 18 g melted butter
Makes 1 small round
Transfer to a buttered baking sheet or parchment paper to knead for 5-8 minutes. Do not add any extra flour, moistened hands with water to prevent dough from sticking. Shape loaf into a tall round as dough will spread.
Cover with a dusting of flour then plastic wrap or damp towel, put in a warm place for 3-4 hours or overnight.
(optional) To top dough, sift bran from flour and sprinkle bran evenly around the loaf; or, top loaf with oats, caraway, or other favorite seed.
Pre-heat oven to 450 F.
Bake, preferably with steam, on a preheated stone or baking sheet, after 5 minutes drop baking temperature to 350 F. and continue baking for 30-35 mins.